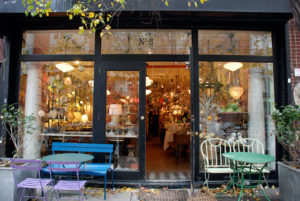 John Derian Store in NY
This summer my daughter and I traveled to New York for a week of shows, shopping and site seeing.  Our  travels took us to the East Village where we happened upon John Derian's store.
Stepping into John Derian's store, you may well feel that you have left the city and are in an antique shop on the rue St. Paul. The cozy little home-accessories shop is filled with handmade knickknacks. Derian makes the découpage placemats and glassware (paperweights, trays and dishes, lamps, and so on); the rest is the fruit of his frequent scouting trips to France and beyond. There are collages and woodblock prints by Hugo Guinness, vintage Pakistani quilts, Moroccan lanterns and leather poufs, and hand-stitched French bedding. This extremely charming home-décor and knickknack shop also has French and American antiques, new luxury linens, accent furniture from around the world, and a nice selection of Derian's own découpage glassware.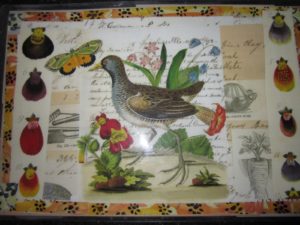 Front of placemat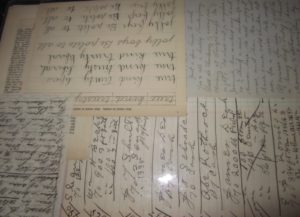 Back of placemat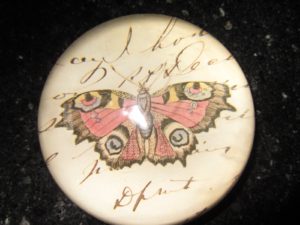 Decoupage paperweight
When it comes to entertaining attention to details can make the difference between a good event and a great event.  To make your event great! Contact Millie's Event Designs.